"Target URL is not accessible. Please try a different URL." scan result can occur for several reasons: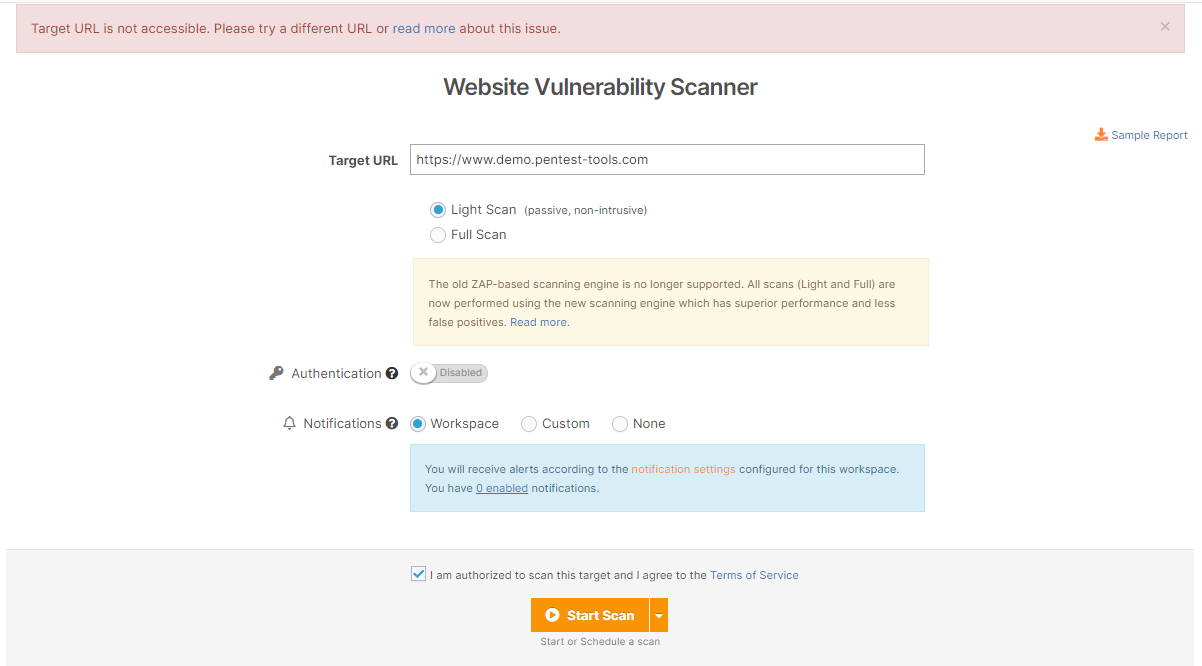 1. URL is incorrect
Sometimes this error is displayed because of incorrectly typed website addresses, malfunctioning links or you could have been trying to access a part of the site reserved for authorized users only. Check the spelling of the address carefully (ex. http/https, add www.) and look for characters that are not typically present in addresses.
2. The website response is too slow
The connection to the website takes too long to respond to our scanners. Check first the load time on the site from the UK. If a website is unresponsive for more than 4 seconds, the scanner will stop. You can test the website response time with a Website Speed Test tool, such as https://tools.pingdom.com/. In this case, you'll need to fix the website response time.
3. Error is caused by firewall applications
When our servers make a request to a system, the system then files that request to the server; if your URL is not accessible, it might be caused by certain firewall applications. You can try performing the scan with the firewall off or whitelist the IPs of our scanners: https://pentest-tools.com/support/source-ip-addresses-scanner/.