An asset is your main licensing limitation. An asset will be broken down into one or more targets, depending on its type.
A target is a system that you scan using our tools. We count against your plan limits only the hostname or IP address of the scanned system. All URLs belonging to the same asset (ex. same hostname) will only be counted once.
The Assets page displays all information related to an asset and its associated targets. You find details about the target type (hostname, IP, or URL), how many scans you ran against a target, and each Risk Level (according to all scans).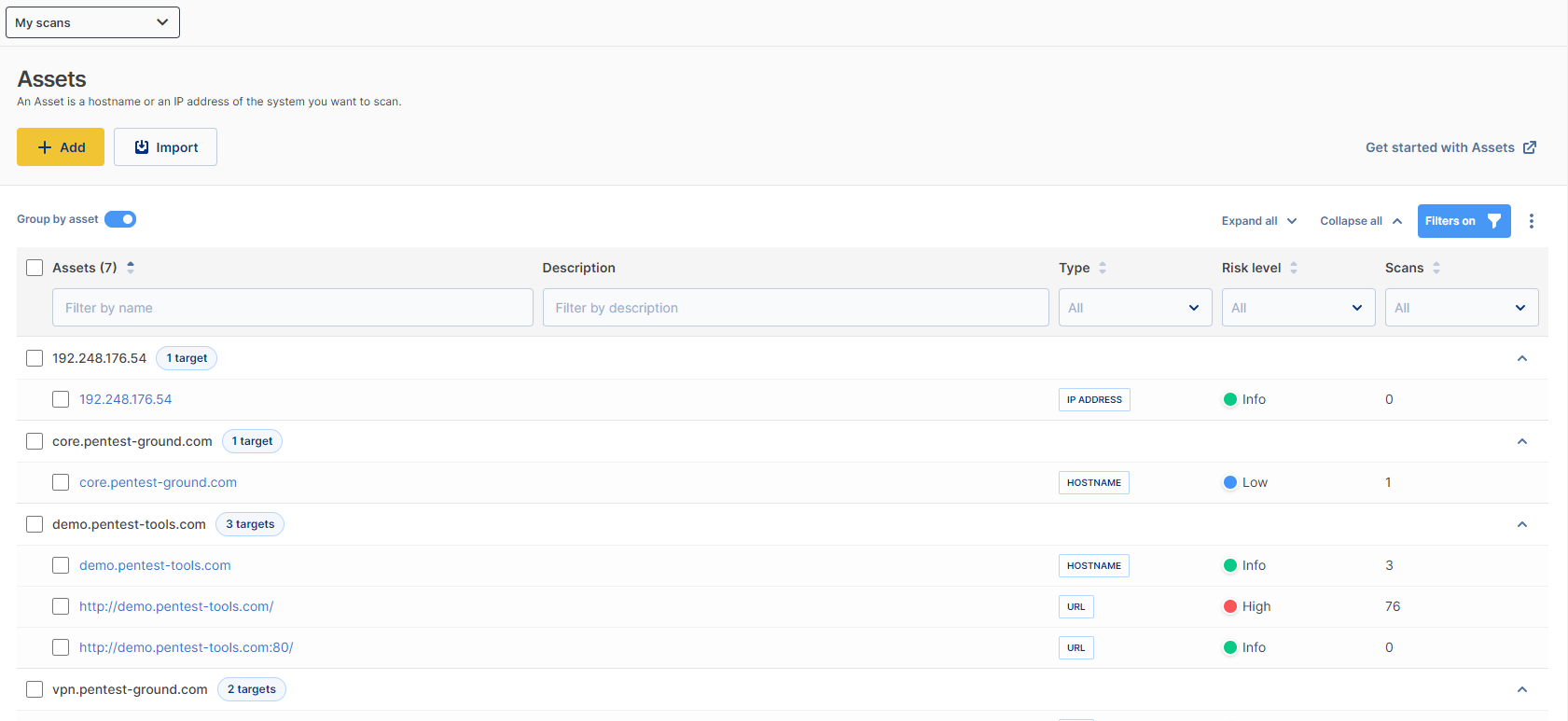 Clicking on a target name from the table will redirect you to the Scans page so you can see all the scans performed against that target.
You will need to first select one or more targets to enable the scan action buttons. See here how to start a scan.
Use the collapse and expand buttons for bulk operations, or use the arrow to expand each individual asset.
Can an IP range be added as an asset?
You can also scan IP ranges but they will be expanded into individual assets. For instance, scanning the IP range 8.8.8.1-100 will create 100 distinct assets. See here how to scan an IP range.
The maximum number of assets is per month or per year?
All pricing plans have a maximum number of assets included that you can scan, regardless of the subscription period. You can always delete some of your assets to add new ones or upgrade to a plan that has a higher number of maximum assets included.