Pro Basic ❌ / Pro Advanced ❌ / Enterprise ✔️
White-Labeling allows you to customize your reports in order to include your company's logo instead of the Pentest-Tools.com logo. All you have to do is go to the Reporting – White label section and upload your custom logo.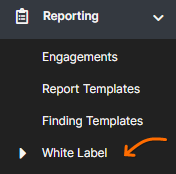 Make sure you press the "Save White Label Settings" at the end of the page in order to save your changes.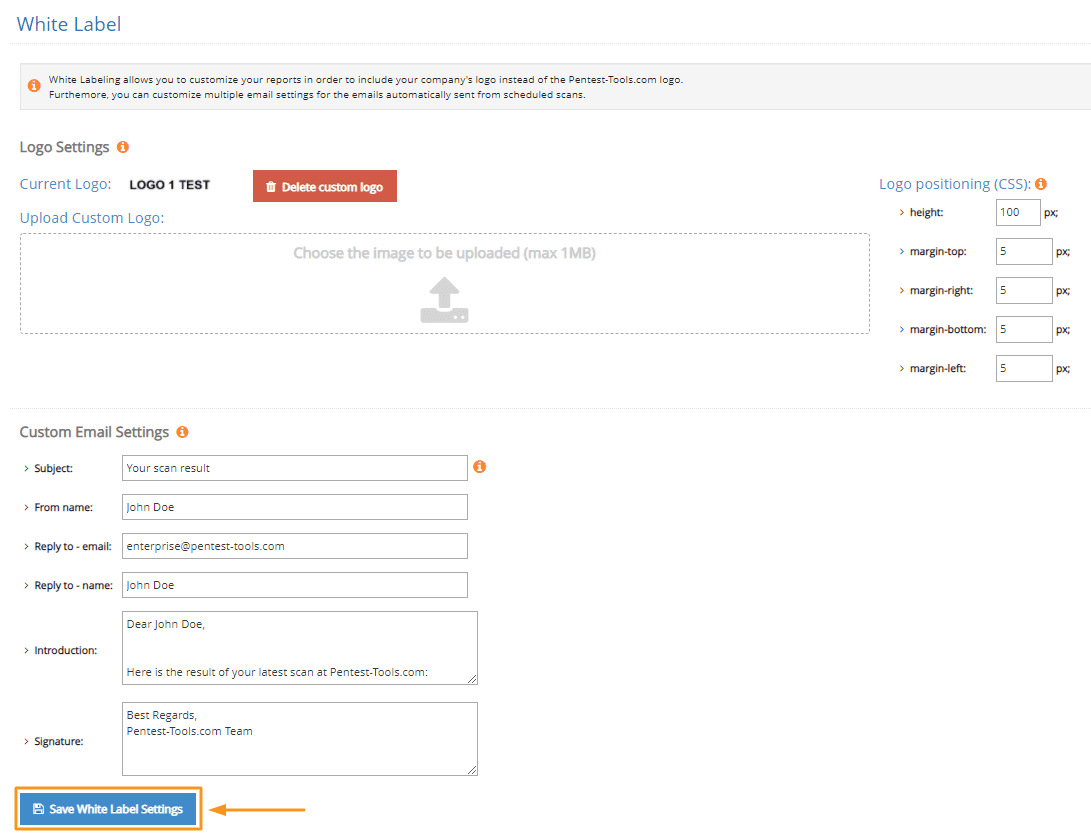 The logo will be displayed on all the reports that currently support the white-label feature (including DOCX, PDF, and HTML reports).