Scan templates allow you to group multiple tools within one bundle, in order to launch them all at once. The scans will start simultaneously, in the limitation of your current plan.
🤖 If you want the scans to start in a certain order, or add conditions, you can use a
pentest robot
. See more details in the
dedicated support section
.
You can also create a template containing a single scan with a certain scan configuration which you can reuse, to save time on configuring the settings.
You can manage and create scan templates in the scan templates page. You can add new templates by selecting the + New scan template option at the bottom of the page.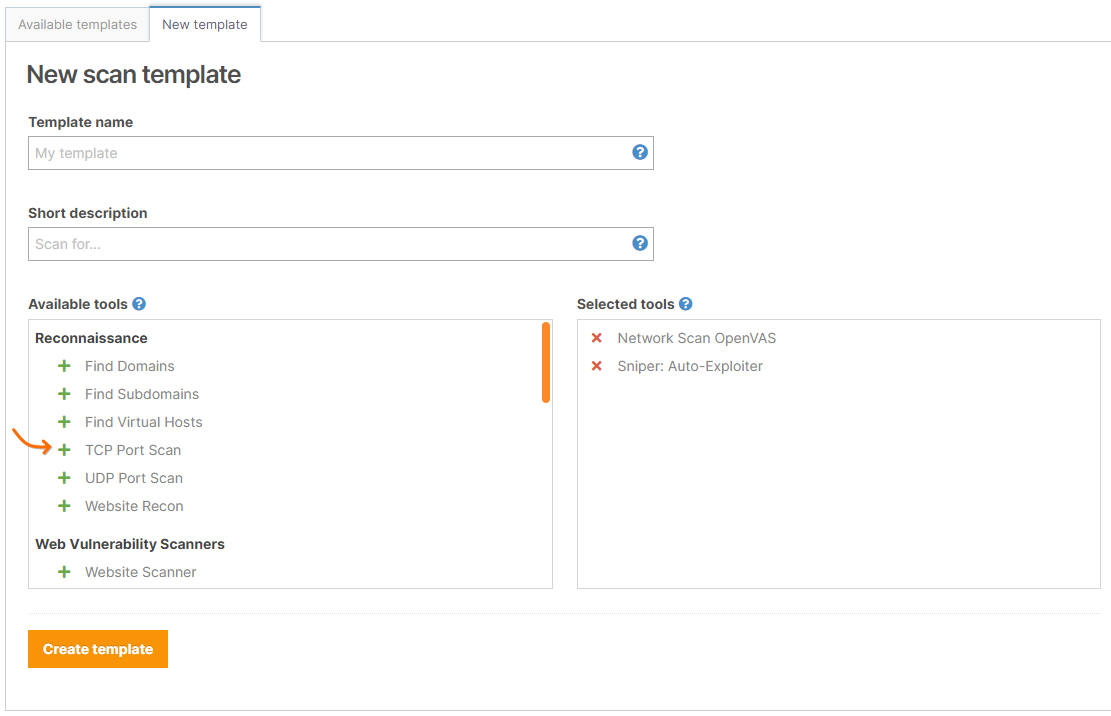 You can add one or more tools in a template by clicking on the name from the list of available tools. You can further customize the scan template by selecting the tool's scan parameters, this way it will always run with this configuration. A pop-up will appear where you can configure the scan parameters:
You can then launch any of the pre-defined templates or templates created by you from the /targets page by selecting the "Scan with Template" button.