You can access the account by accessing this link: https://pentesttools.onfastspring.com/account

Fill in the e-mail you used when performing the payment (usually the same as your Pentest-Tools.com account) and an email will be sent with further instructions for accessing your account: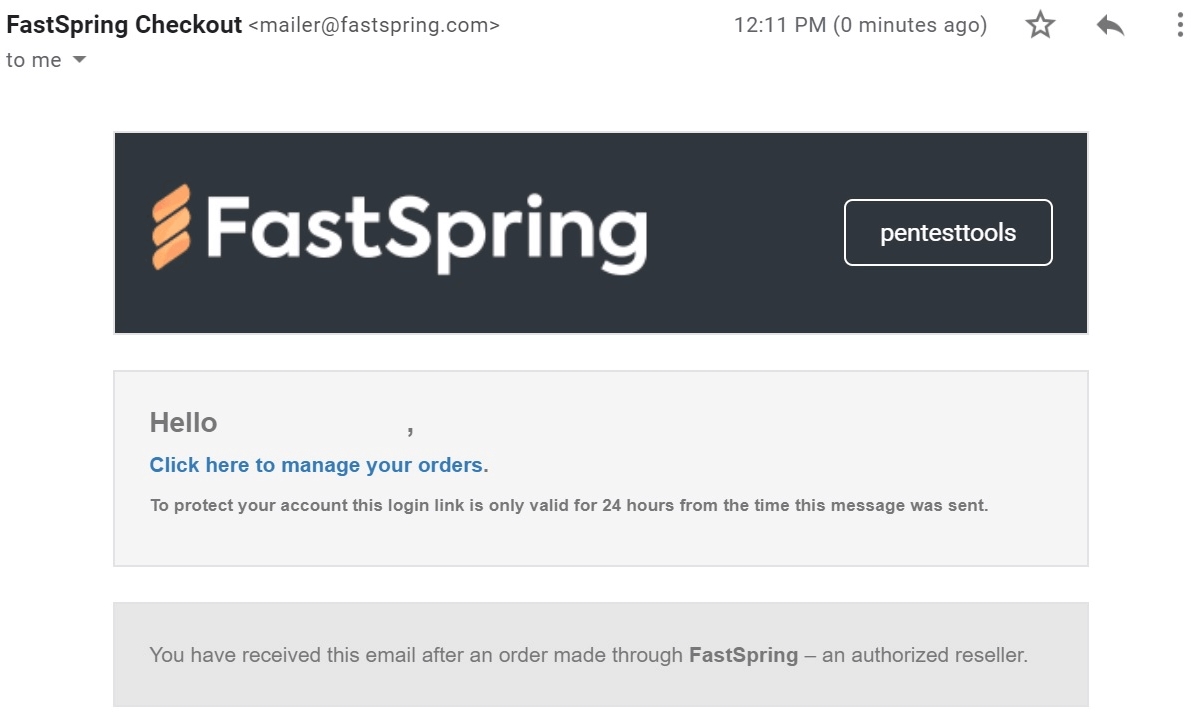 By clicking the link in the e-mail, you will be redirected to your FastSpring Checkout page. Here you can see the following information:
On the ORDERS tab: you can see all your orders and download your associated invoice by clicking the "Order Invoice" Button.
On the SUBSCRIPTIONS tab: you can see all your active or canceled subscriptions and also download your Invoices by clicking "Show billing History"

​Then you will see all your past charges corresponding to this subscription, each with the link "Get Invoice". Right-click and select "open in new tab" so your invoice will be generated in a new page:

​You can download the invoice as a PDF by adding "/pdf" in your browser at the end of the URL and hit enter:

On the ACCOUNT DETAILS AND PAYMENT METHODS tab: you can update your card information by adding a new payment method.