Pro Basic ❌ / Pro Advanced ❌ / Enterprise ✔️
In order to add a new sub-user, you need to follow these 3 easy steps:
1. Go to My Account

2. From the Team tab, click "+ Add team member"



3. Fill in the details, including a password, and then click Add.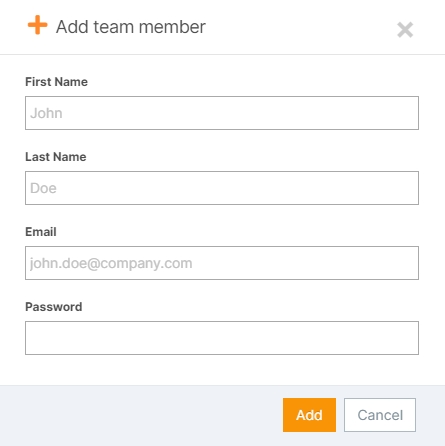 The newly added user will receive an email from support@pentest-tool.com, check the spam folder in case it doesn't appear right away.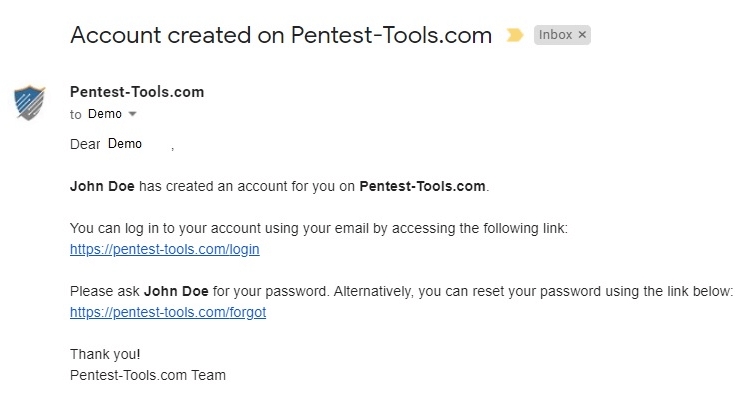 Once logged into their accounts, sub-users can create their own workspaces and perform scans with Pentest-Tools.com just like a regular user.
As a parent user, you can create (within your plan limits), edit, or delete sub-users, whenever you want. When you delete a sub-user, all their targets and associated scan results will revert in the parent user's main workspace.
How do I share my workspace with my colleagues?